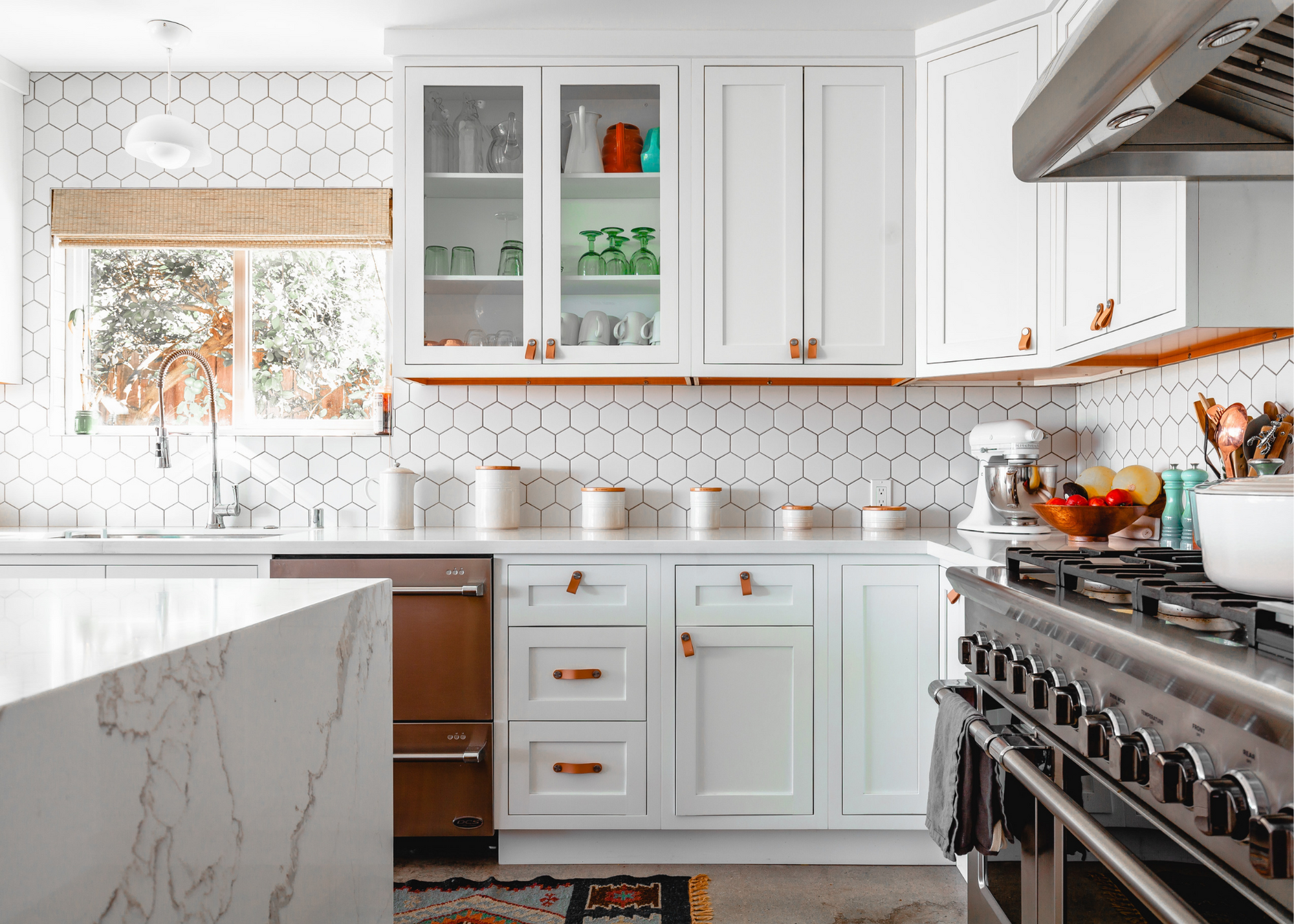 We will transform your chaotic spaces into peaceful places
Home Organizing is determining which items you use, need, and love, and finding the best space for them to live.  
We assist you in thoughtful decision-making, provide earth-friendly (whenever possible) options for discard items, and customize systems for easy maintenance.
Reduce stress.  Save time and money.  Create lasting change in your home.
All Bundles Include
• Assessment and Project Planning
• Decluttering & Organizing Coaching
• All decluttering supplies:  boxes, bags, and specialty tools
• Shopping:  Product research, order, pickup
• Customized systems for easy maintenance
• Discard Removal:  donations, recycling, e-waste (one car-load per session)
• Email and phone coaching between sessions
• Optional Homework between sessions
• Follow up call
• Coordinating 3rd Party services such as a Handyman or excess trash/donation removal, etc
Two 5-hour Sessions
Frustrated by cluttered counters?
Can't find what you're looking for?

The Simple Start Bundle will quickly tackle your problem areas so that you have room to breathe and enjoy easier day-to-day living.  

We will also create customized systems that work with you in maintaining your beautifully organized home.

Ideal for your:

• Master Closet

• Bathrooms + Linen Closets

• Kitchen + Pantry

• Laundry Room + Entry Way
Four 5-hour Sessions
Not sure where or how to get started?
No time to declutter and organize all the spaces that need attention?

With the Get it Done Bundle, we will guide, coach, and support you through the decluttering process from start to finish. 

We bring all the materials, shop for products that meet for your needs and decor style, and take care of donation and recycling drop-off. 

We leave you with simple, customized routines for easy maintenance.  Refresh your rooms and get on with your life!

Perfect for your:

• Bedrooms + Bathrooms + Closets

• Kitchen + Pantry + Butler's Nook

• Man Cave + She Shed

• Garage (yes, finally, we're going to organize the Garage!)
Total Transformation
Starting at
Eight 5-hour Sessions
Feel boxed in by all the clutter?
Overwhelmed just thinking about where to start?

The Total Transformation Bundle will restore order to your home and life. 

Our team works seamlessly to simplify, style, and streamline your entire home.

You can have the organized home of your dreams in a matter of days rather than weeks or months.

Best Choice for:

• Decluttering and Packing for a move

• Unpacking into your new home

• Downsizing for a smaller residence

• Bedrooms + Bathrooms + Closets

• Kitchen + Pantry + Butler's Nook

• Man Cave + She Shed

• Garage + Storage Units

• Office + Attic + Garage
If you have not found what you are looking for, please Reach Out to us.  We are happy to discuss your individual needs.

Carol is My Go To Organizer!
Carol has helped me organize many rooms in my home:  garage, living room, kitchen, dining room, and most recently, my walk-in linen closet.
I couldn't believe all the excess that we had been holding onto:  42 extra pillow cases, 8 mate-less sheets, untouched swim/pool toys, broken slippers, and an irreparable air mattress, to name a few.
Carol is patient, upbeat, and finds flexible solutions to help our family of five live together in harmony.
Lisa M. | Rancho Bernardo, CA